Shopping Cart
Your Cart is Empty
Thank you for your business!
You should be receiving an order confirmation from Paypal shortly.
Exit Shopping Cart
Featured Products
SALON OWNERS - CLICK HERE!
For a trade account go here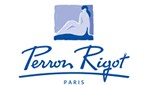 Calla offers a comprehensive range of hair removal services for men and women using the award winning
Perron Rigot waxes from France.
"I wouldn't trust anyone else to do my waxing!" FC - Basingstoke
For coarse hair we use hot wax (also known as non-strip wax, hard wax, or film wax) - perfect for the bikini area, ladies; facial hair, and for men. The wax "shrink wraps" each hair resulting in an almost pain free treatment. Once you've experienced a hot wax Brazilian or Hollywood you'll never go back to a warm wax one! For all other areas we use the Perron Rigot cartridge roller waxes.
We carry out a thorough consultation prior to waxing and we provide you with written aftercare advice too.
We gently clean your skin and a thin layer of oil is applied to create a lipid barrier. This helps to prevent the wax from sticking to the skin, just to the hair. After waxing we soothe your skin with a healing lotion, and finish with a nourishing cream.
Waxing for Men
"should have done this years ago instead of putting up with the stubble and the nicks!" Mr N - Warminster
Guyzilian, Boyzilian, Back Crack and Sac...call it what you will, the end result is just the same: smooth skin for weeks!
Waxing for men has never been so easy! Lynne has been trained by the country's leading male waxing expert Andy Rouillard and is Axiom Certified. We use only Perron Rigot waxes for this most delicate of services. We offer flexible pricing to take account of how much hair you have and how much of it you want removing. Please ensure you read the FAQ section before progressing with any treatments. Please also note that this is a waxing service only. Please do not offend us by asking for anything inappropriate.
Proud to be gay/transgender/transvestite friendly!
For more information about male waxing click on the link below:
/